Filcro Media Staffing
Resume and Material Submission Policies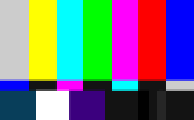 If you wish to submit your resume or media materials to Filcro Media Staffing, please, read the document below, it pertains to how we assimilate and react to submissions. Thank you
Resume Submission Policy & Modes
Resumes should be submitted within chronological format with dates of employment.
Salary history and geographic preferences should be included for all sales positions.
Resumes should be named as follows: "John-Doe-Resume". This helps you.
Only one resume submission is required to apply for multiple searches. List all searches of interest or discussed in your cover letter. Cover letters should be brief. Salient points.
Resumes can be submitted in DOC, TXT, PDF or RTF "PC" formats. Our preference is Microsoft Word.
Submissions should designate a specific "current search" in the subject line or a specific "skill set" in the subject line. Example "John Edwards Director Media Sales NYC". Please view our skill set lists by visiting our practices page to see which media industry skill set(s) best describe your broadcasting or media experience at it relates to our recruitment practices.
Blank subject line e-mails are treated as spam and deleted by the server.
Filcro Media Staffing will not accept "3rd party" resumes. We only accept resumes directly from the executive.
Resumes without dates of employment cannot be processed. Due to virus scanning and spam, resumes containing viruses are deleted, not repaired. Based on the high volume of submissions received by the firm, please do not call to confirm receipt of resumes, if you have not received an error message. Unsolicited resume link.
If you have had three (3) jobs or more, within the past six (6) years, please indicate briefly your reason for leaving each position.
Only recruited, invited candidates are provided a "user name" and "password" for our senior media $1,000,000+ USD executive search environment, also known as a "Blue Book" search. Unsolicited calls will garner no results for access. However, we accept all submissions and any executive appropriate for any retained search will be contacted to determine their interest and qualifications. If you have reached this page in error and have the appropriate "Blue Book" codes please click here to reenter your user name and password. On page (2) of your "Blue Book" you will find your user name and pass code. Thank you.

Hiring executives or executive search committee members, please contact your OIC 24/7 if your codes are not granting access, new code generation takes 2-3 minutes. Please remember that all codes are case sensitive.
How We Assimilate Resumes
Resumes appropriate for current and future search assignments are guided to the proper research associate or the addressed executive. Contact with our firm subsequent to resume submission, can only be initiated by our firm.
Filcro Media Staffing cannot respond to every submission, unsolicited or otherwise. The firm reserves the right to utilize any resume in the establishment of a current or potential search universe and to reject any submission without notification.
Return receipt e-mail is our only mode of confirmation. Due to the high volume of submissions please do not call to confirm receipt of resumes.
How We Function
Filcro Media Staffing is a retained executive search firm

It is a conflict of interest to search for employment or provide representation on behalf of candidates.

Candidate assessments are provided to retained client companies within context of a specific search assignment.

Filcro Media Staffing is retained to identify, recruit, screen, attract and relocate when required, executives who facilitate media business goals and revenue objectives.

Filcro Media Staffing conducts all candidate research and recruitment in-house and does not accept or utilize outsourced services. Nor does the firm work jointly with other agents external to the firm. Filcro Media Staffing is responsible for the full-cycle of the executive search process.
Media Materials - Reels, Scripts, Treatments, Interactive, Art Work
Bibles, treatments and scripts cannot be accepted unless requested for programming, development, writing and production searches.
Requested demo reels and associated materials for producers, development executives, editors, writers, on air promo, on air talent, artists, art directors, web development and interactive personnel can be submitted on DVD, USB, FLASH, CF or CFAST or by on-line links to sites like Vimeo.
All items should labeled on jacket, disk or shell with name, phone number, email. Links to sites Vimeo, Behance, YouTube are also welcome if the resolution is a minimum of 720. We accept video submissions up to 8K resolution for. Animators and and CGI editors. Please do not lower the resolution. If your CGI demo cannot be viewed in Adobe (Ae or Pr), MAYA, 3ds MAX or Blender, please let us know.
Video Formats Accepted
720p = 1280 x 720 - HD or "HD Ready"

1080p = 1920 x 1080 - FHD or "Full HD"

1440p = 2560 x 1440 - QHD or Quad HD".

2160p = 3840 x 2160 - 4K, UHD or Ultra HD

4320p = 7680 x 4320 - 8K
Demo items are not returnable and become part of our recruitment and identification library for a period of two (2) years
Digital Media and Flash drives after two (2) years are demagnetized or deleted and donated to film & video learning institutions

Filcro Media Staffing assumes no responsibility or liability for any materials submitted nor the return of same.

The securing of appropriate registration, trademark and intellectual property rights are the sole responsibility of the party submitting materials to our firm, solicited or otherwise.

FedEx, Certified Mail, UPS, DHL or return receipt e-mail are the only modes of receipt confirmation. Please do not call to confirm receipt of materials, Thank you.
Submission of Material Does Not Constitute an Agreement
The job descriptions on this site or posted elsewhere do not constitute an employment agreement between the employer, employee, recruitment organization, candidate or any reader of these job descriptions and are subject to change by the employer or their designee as the needs or convenience of the employer or designee and the requirements of the job change.

Submission of information in any form does not guarantee a response nor constitutes any agreement or obligation on behalf of any individual or entity assimilating or disseminating information on this site or posted elsewhere.
This URL: http://executivesearch.tv/html/resume_policy.html
| | | | | | | |
| --- | --- | --- | --- | --- | --- | --- |
| | | | | | | |
| Mobile | Cable TV & MSO | Broadcast TV | Radio | Online & OTT | Multicast & OEM | DOOH |
Filcro Media Staffing
Media & Broadcasting Recruitment Practice Groups