Broadcasting and Media Executive Search
Filcro Media Staffing is a retained media and broadcasting executive search firm providing specialized identification, recruitment and attraction of broadcasting, advertising and media executives within a multitude of domestic and international markets across a variety of media platforms. With over three decades of media industry recruitment experience, market insight and valued relationships, Filcro Media Staffing offers recruitment efficacy conducting media and broadcasting executive searches in highly competitive media markets and relocating executives as required.
| | | | | | | |
| --- | --- | --- | --- | --- | --- | --- |
| | | | | | | |
| Mobile | Cable TV & MSO | Broadcast TV | Radio & Music | Online | Multicast & OEM | DOOH |
Filcro Media Staffing offers distinct benefits and advantages to clients seeking media recruitment specialization.
Focus - An environment dedicated exclusively to broadcasting and media recruitment across multiple media platforms.
Acumen - A comprehensive understanding of skills, relationships, reporting structures, cultures, markets and technologies in the media industries.
Specialization - Detailed knowledge of business, creative and technical functions in the industry from tactical and strategic perspectives
Experience - Filcro Media Staffing offers over 30 years of media recruitment experience. Since 1985 the firm leads the industry with transparent modality and proven efficacy in local, regional, national and international markets.
Scope - From CEO to Manager. Every executive search is conducted with the firm's noted dedication and resources. Managers, CXO's and board leadership know Filcro Media Staffing has a true understanding of every aspect of the industry and the realities of engaging media executive's to take next steps and challenge in their careers.
Cost Structures - Based on the firm's resources and media recruitment experience clients enjoy costs that reflect repetitive identification in each media recruitment practice group. Filcro Media Staffing is not only the most effective, it is also the most cost-effective recruitment solution to augment internal talent acquisition efforts or provide complete turn-key solutions that consistently bring exceptionally talented media executives forward, in the industry. Clients enjoy quality and pricing that no other firm can offer.
Expeditious - Based on modality, reputation and media industry acumen the firm quickly identifies, recruits, qualifies and attracts ideal candidates. The firm's recruiters and OIC's accomplish more in a few weeks than most search firms accomplish in many months. The firm is aggressive, knowledgeable, conscientious, thoughtful, discrete and quick to create multiple opportunities that bring searches to fruition in a timely manner. The firm's workflow permits a search to be honed at every phase of identification, recruitment and attraction.
Reputation - Inclusive searches offering diverse and unique candidates from an extensive pool of comprehensive data, O&D charting, industry contacts, media visibility and a known reputation for proven efficacy. Candidates are receptive to our overtures based on a reputation of success.
Geographics - Every major and minor media market in the United States. International markets include EU, ASIA, MENA and LATAM.
Transparency - Clients receive real-time access to deliverables and each search ecology through the firm's proprietary systems regardless of geographics and time differences. The reporting and cadence of a search can be as collaborative or autonomous as required.
Confidentiality - Filcro Media Staffing can function with complete confidentiality up until the time of a proposed press release or the conclusion or initiation of the client's internal or external interests. In over thirty years, Filcro Media Staffing has never breeched this trust for succession plans, M&A or new product roll-out..
Detailed information pertaining to the firm's specialized media executive search practices, search methodologies, recruiters, recruitment efficacy, management consulting and business terms and conditions, can all be reviewed by utilizing the appropriate links designated on this page. Practice Groups | Case Histories | Client Reviews | Discuss a Search let us know what your needs are.

Modality - Filcro Media Staffing's Search Methodologies
Business, creative and technical goal determinations

Tactical, strategic, cultural, change management and or succession issues / planning

Recruitment time lines / cadence

Consensus for formulation of the search document

Initial universe compilation / identification

Recruitment of candidates for tiering

Qualification assessments / vetting

Attraction of candidates

Candidate justification procedures

Tiering of recruited candidates / culling

Client internal interviews, assessments and justification reviews

Client and Filcro Media confer to determine ideal(s)

1st and 3rd party verification

Hiring terms, contract and or relocation finalization

Formal offer

Acceptance / Relocation / On Boarding

Acclimation assessment

Overview of above modality verified with Tony Filson as officer in charge - firm case histories
The above recruitment methodology have been utilized to facilitate specialized media and broadcasting executive search assignments, since 1985 with noted success.

Specialized Media Search Groups and Disciplines
Filcro Media Staffing
Media & Broadcasting Recruitment Practice Groups
The "Recruitment Practices" page contains detailed information pertaining to the specialized media recruitment of Filcro Media Staffing. Business, technical and creative recruitment disciplines are discussed in detail allowing clients to garner a comprehensive understanding of the firm's approach to the identification of specific hard skill sets and experience in each media and broadcasting practice group. C level executives, Vice Presidents, Directors and Managers are all identified, recruited, attracted and qualified by utilizing granular knowledge that is within context of the specific media industry platform and media function.

Reporting, Deliverables and Logistics - (SEIT)
Filcro Media Staffing combines traditional and proprietary search tools to enhance the identification process by increasing access to real-time information. The result is a simple and highly effective information tool called SEIT.

Clients conducting senior level executive searches have access to our proprietary SEIT system, pronounced "see it". SEIT stands for search ecology information technology. We are the only executive search firm to offer SEIT.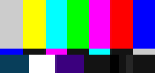 Case Histories
Filcro Media Staffing provides a number of selected "Case Histories" for clients to review the firm's methodologies within context of specific searches. The firm's reasoning during the executive search process is an important factor in examining Filcro Media Staffing's modality.
We encourage new clients to read an appropriate case history or group of case histories relevant to their current identification needs.

Management Consulting Options - During the Executive Search Process
Domestic and International
Filcro Media Staffing has decades of executive recruitment experience with small and large media companies as well as non-media companies with internal media interests.

The firm offers a wealth of media recruitment, relationships and media industry knowledge for clients to draw from.
Most recently Filcro Media Staffing brokered the sale of a U.S. Cable TV Network for a client looking to divest their OTA and Cable Net assets so their digital properties could be acquired by an international media conglomerate. At Filcro Media Staffing we partner with our clients during and after the executive search process.
Pro Bono
Please use this link for a Filcro Media Staffing pro bono request. Each pro bono request will be reviewed by Tony Filson personally. Thank you
Although we are always extremely busy in representing paying clients and in managing professional obligations, our commitment to pro bono service is unequivocal.

Providing media management consulting and high-quality broadcasting executive search services to those media non-profits who are unable to pay is critically important to our community. That is why Filcro Media Staffing participates in identifying media executives for nonprofit organizations that serve the public interest by serving the disadvantaged.

We are dedicated to using our resources to help the poor and disadvantaged among us by reviewing requests that we provide pro bono assistance in deserving cases.
In 2016 Filcro Media Staffing started supporting the Aruba Sports Unie through KissMyKite to hire sports coaches and fund children's summer camp programs. We would like to thank everyone in the fashion, media and sports industries for participating. We look forward to making 2018 the most rewarding year ever for these deserving children. Thank you.

This URL: http://www.executivesearch.tv/html/services.html

©1985 - 2018 Filcro Media Staffing, all rights reserved Media and Broadcasting Executive Search Firms and Media Management Consulting Services by Filcro Media Staffing - Tony Filson Officer in Charge Filcro Media Staffing