Media Broadcasting & Sports Properties
Regional Sports Networks, Sports Teams & Sports Venue Executive Search Reviews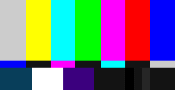 Vice President
TV Programming & Production
Search VP TV Programming, Production, Creative Development and Operations
Search Firm Filcro Media Staffing
Search Groups Programming, Production, Development, Sports, Sports Operations, Broadcast Technology
Officer in Charge Tony Filson,
Reporting to TV Network President & GM
Client Cross ownership Major League Baseball MLB
The financial interests and corporate ownership of the TV Network range from noted individuals, a media conglomerate and respected investment bankers.

The firm enjoys market dominance with sports team(s), sports venue(s), sports broadcasting. From MSO, Satellite, Mobile and Broadband distribution the client company was seeking to enhance and expand their national presence through the development and production of additional sports and sports oriented television programming and operations.
Client Situation The President as well as the CFO of the Network proceeded to identify an executive search firm to conduct a national search to recruit a new Vice President of Programming. The President met with the Filcro Media Staffing in New York prior to retaining the firm and subsequently invited Filcro Media Staffing to meet with the CFO and review the Network's facilities and staff that would be under the direction of the new Vice President of Programming.
The Executive Search Industry and Sector Inclusion
Network TV & Cable Television Broadcasting
Regional Sports Networks | National Sports Networks
Sports Venues & Sports Teams
Network & Syndicated Television Programming Producers
Media Conglomerates With Domestic and International Media Holdings
Filcro Media Staffing is Retained
The Filcro Media Staffing Officer in Charge of Search Tony Filson met with the CFO and President and commenced with the search by first establishing a consensus of the CFO and GM as to the weighting of the operational, tactical, creative and strategic skills required. Based on Filcro Media Staffing's experience with similar programming, development and operations searches it was the opinion of Filcro Media Staffing that a proper pool of appropriate executives could be drawn from a multitude of National competitors based on the experience required and the compensation being offered.

Filcro Media Staffing was provided with organizational charts and overviews of operations, production, facilities, programming, budgets, marketing, sales and associated personnel. The O&D Charting, budgets, equipment lists and marketing materials provided by the CFO provided great insight into what organizational changes would need to be made by the new Vice President of Programming to meet projected programming goals.

The CFO and President afforded Filcro Media Staffing autonomy during the initial phase of universe compilation and tiering. The established hierarchy of desired skill sets and industry experience during universe compilation and tiering only changed once, with the key factors being a balance of development, operational, production, strategic and programming acumen that could be "attracted" based on compensation.

Filcro Media Staffing reporting to a single GM and not the entire ownership facilitated a clear line and the executive ultimately identified was presented during the first month of the search assignment.

Filcro Media Staffing was fortunate to have such an active President and CFO participate during the search. The two executives had over 17 years of experience with the Network. The cultural awareness of every department was extremely helpful in determining how effective this Vice President of Programming would be in an environment that was not heavily layered.

This senior most programming executive was being hired as one of the top 3 executives at this Network to function strategically across all lines of business.

Due to current programming and co-production issues the search required a very well rounded Vice President who would play more of a strategic role then tactical related to creative development, production and branding of the Network as they worked with Network Sales and "The Teams" to leverage the MLB property. On the tactical side this person also had to function in Production, Operations, Post, Engineering and Traffic. A person with very diverse skill sets and broad broadcast acumen would be required to handle all these responsibilities.
Challenges facing the new Senior Vice President
Change Management
Best Practices | Workflow Optimization
Mentoring | Training & Development
Production, Post & Operations Facilities Build-Out
Creative Development
Financial Management and Budget Controls of Programming and Production Costs. Internal & With Vendors
Internal and External Marketing and Sales Relationships with Programming & Production
Brand Development through Enhanced On-Air Production Values
MLB and Ownership Relationships
Optimize Sports Marketing Across All Media Platforms
A Past History of High Turnover in This Position
The Filcro Media Staffing Recruitment Solution
Tony Filson of Filcro Media Staffing proceeded to Identify the "best in industry" Vice Presidents of Programming, Production, Operations and Senior Executive Producers with a proven record of success within and without of the Sports genre. Based on the client's need for an executive who could function in a very hands-on environment it was essential that any myopic or "too specialized candidates" be eliminated from the onset.

NOTE: One of the executives presented for this search are, considered the most profitable and prolific heads of TV programming in the World.

An executive capable of focusing on "operational" issues while "creatively" developing different types of quality sports and non-sports programming to strategically differentiate the Network from its competitors was essential.

The Network was now looking to expand their affiliate relationships through enhanced programming and needed an executive who was accustomed to viability and ROI factors being as important as creative considerations for green-lighting programming, within a mature national broadcast company.

With such unusual access to a professional sports team (MLB) along with full production, operations and development autonomy, it was important that this new VP be able to mentor staff through every phase of the process to institute "Best Practices" that would enhance the operational, production and creative staff to the point that they could quickly become part of the "enhanced" product sought by management (Baseball and Hockey Team Ownership). In order to convince the associated teams, owners, sales and marketing heads that cooperation on every level would intimately benefit everyone concerned, it would take a mature broadcasting executive who could function tactically and strategically in every function as they developed new synergies across varied business lines

With the Network about to initiate a new build-out of production and broadcast operation facilities, this executive also had to have strong engineering and operations capabilities with regard to distribution, production and post-production facilities. The solid relationships with satellite and MSO distribution for same, required that this executive be able to capitalize on this great expenditure going forward creatively and technically

Almost every Major TV Network, Cable Network and developer of sports programming was profiled for this search. This search became the single most extensive recruitment effort the firm had conducted since 1985. Recruiting, screening and profiling over 200 programming and production executives from every major media market in the United States was critical in allowing this client to choose from a broad spectrum of competitors that already enjoyed the type of distribution and programming initiatives they were looking to implement

The President was setting exceptionally high standards for this person and wanted an executive who felt at ease with such a broad scope of responsibility. The GM being an extremely talented marketing executive prior to becoming President & GM always kept clear Sales and Marketing goals in mind through the entire identification process. The President never wavered or compromised in insisting that this new executive be as strong strategically as he was tactically and many talented sports and non-sports programming and production executives and executive producers were passed over until his "ideal" was identified.
Successful VP Programming Recruited
A Senior Vice President of Programming, Production and Operations form one of the worlds largest sports television networks.

A 24-year veteran in the television broadcast and cable industry, this executive joined the new Network following a five-year stint at Fox Sports Net in Los Angeles, California. While at Fox Sports Net, he served as Senior Vice President, Production. He was responsible for the production and operational management of all live event programming for both the network and its 10 owned and operated regional networks.
During this executive's tenure at Fox Sports Net, he oversaw the development and production of many of the network's events, original program series and specials. Included were College Football Saturday, ACC Sunday Night Hoops, Sunday Night Fights, Formula One's return to the U.S., Hardcore Football, Totally NASCAR, and the Toughman World Championship series (for sister network FX).

Prior to Fox Sports Net, this executive spent 15 years with Tribune Broadcasting. At WGN he served as Director of Production and Executive Producer for sports and specials. His work covering the six-time champion Chicago Bulls, Chicago Cubs, original series, documentaries and specials earned him 17 regional sports Emmys. He began his television career at KTLA-TV (Los Angeles) in 1982 as production manager and later also became producer/director for the station.

As well as being an exceptionally talented broadcast professional this individual is a fine gentleman. On every level people spoke of his personal attributes along with his honed skill sets. This clearly is an executive who removed his ego from situations and was capable of functioning with exceptional integrity as noted by those who worked with him over the past 24 years. His active participation within the community was a true testament to his mentoring capabilities on a professional level also.