A Filcro Media Staffing Case History
Tony Filson reporting to the Vice President of Human Resources (VPHR)
Director Human Resources

CBS is a global diversified media and entertainment conglomerate producing and disseminating across multiple media platforms. Known as one of America's finest employers devoted to comprehensive employee development CBS/VIACOM is respected for a tradition of corporate excellence and philanthropically supporting the many communities it serves.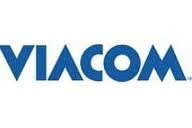 CBS Corporation (CBS Corp.) is a mass media company with operations in Television, Radio, Outdoor and Publishing segments. The Television segment consists of CBS Television, which includes CBS Television Network, CBS Entertainment, CBS News, CBS Sports, CBS Television Distribution, CBS Television Stations, CBS Television Studios, CBS Consumer Products, CBS Films, The CW, Showtime Networks, The Smithsonian Channel, CBS Sports Network. The Radio segment owns and operates radio stations in multiple United States markets through CBS Radio and CBS Radio Sports. The Publishing segment consists of Simon & Schuster, which publishes and distributes consumer books under imprints, such as Simon & Schuster, Pocket Books, Scribner and Free Press as the Company completed the acquisition of CNET Networks, Inc. CBS Scene, CBS Interactive, EcoMedia, POP and CBS Vision as well as other brands and sub-co's.
Search Assignment | Director Human Resources
Location | New York City, NY - USA.
Search Firm | Filcro Media Staffing
Search Group | Human Resources | Generalist
Officer in Charge | Tony Filson
Client Situation
The Vice President of Human Resources was seeking an addition to staff based on a need to service a growing and diverse media population across multiple business units.

CBS is known for having outstanding human resource policies and leadership devoted to the needs of a diverse and sophisticated media and entertainment population. It was important during this search to identify a Director of Human Resources who could be effective with broad media constituencies and cultures in the company's business, technical and creative groups.
The advent of CBS leading across multiple media platforms would require sophisticated talent acquisition and retention modalities to maintain CBS as the leading provider of quality content in The United States and international markets. This executive would have to be skilled in attracting highly sought after business, technical and creative professionals in competitive markets.
Industry and Sector inclusion for Universe Compilation
Broadcast Television

Cable Television Networks

Digital Media Networks

Motion Picture Studios

Advertising Agencies

Technology and Media Conglomerates

Selected Fortune 50-500

Consumer Packaged Goods
Filcro Media Staffing's Recruitment Solution
Filcro Media Staffing proceeded to Identify Human Resource professionals with related broadcasting experience in organizations that mirrored The Networks' structure, business units, technology, populations and cultures.
Directly recruiting from the identified media HR targets was the only modality that proved effective. Conventional awareness through print and Internet sources were not effective. The Human Resource professionals we were seeking were currently employed and happily engaged their current positions. Intelligently targeting a well researched media HR universe ultimately brought this search to fruition.
Having a long standing relationship with CBS, Filcro Media Staffing utilized a professional relationship with a former CBS employee to ultimately identify the ideal Director of Human Resources.
Successful Director of Human Resources Recruited

A former Manager of Human Resources for a major TV Network who was currently in a large multinational consumer products company. This HR executive was identified by Filcro Media Staffing and hired by the Vice President of Human Resources.

Her compilation of Network TV and Fortune 500 Human Resource experience lent well to initiating new HR practices desired by the VP, while providing sensitivity to existing HR practices and the unique cultures at the TV Network.

Filcro Media Staffing was quick to capitalize on identifying this HR executive and expedited Filcro's internal process with the help of the CBS VP HR assuring that the Network could attract the new Director.
Search Summary
The Human Resource executive was successfully attracted and currently resided in New York City.

The new Director of Human Resources has proven to be a valuable addition to staff and made a smooth transition to service the diverse populations of CBS internal HR clients across all business units. She hit the ground running.

Filcro Media Staffing's intimate knowledge of the broadcasting industry and a talented population of qualified HR Directors ultimately led to the successful completion of this search assignment.

It was a privilege and an honor to conduct this executive search assignment. The new Director of Human Resources and the Vice President at CBS were both people we knew for over two decades.

This Page | Home Page | Human Resources | Contact | Employers